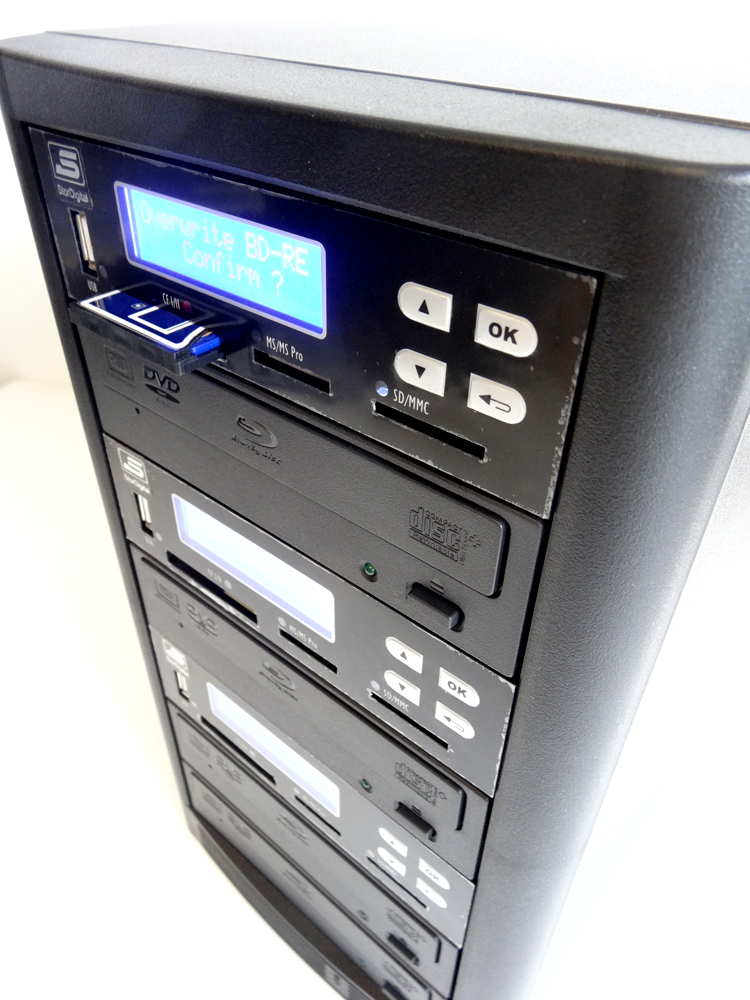 "Traditional wet film speed cameras are being replaced with digital versions that use flash media. Thanks to StorDigital users can quickly back up data to Blu-Ray "
September 18, 2014, London – StorDigital Systems Ltd is actively supporting the countries police forces as they roll out of digital versions of their fixed and stationary speed cameras. In London alone hundreds of traditional "wet film" speed cameras will be replaced with digital cameras at traffic junctions where motorists are often caught jumping the lights. Work to upgrade the existing London network is expected to be completed by October 2016.
In partnership with public sector solutions providers StorDigital Systems have developed a range of bespoke devices aimed at making the lives of digital camera operatives easier. Every camera will be producing a huge volume of data that needs to both accessed, shared, stored and archives, which is where the StorDigital GoBluâ"¢ Series of duplicators come in to play.
"The demand for Digital Storage media and its applications have never been great or more diverse. The roll out of digital technology across the UK's speed enforcement teams means there will be a subsequent demand for solutions that enable operatives to quickly and easily manage their data. In most cases this will involve attending the device to retrieve a CF card that will then be required, by law' to be securely backed up and archived. " according to Nic Ranshaw, Sales Manager of StorDigital Systems Ltd.
" By working closely with solutions providers, active within the 'Safety Camera Partnership' scheme we have developed a scalable solution that allows operatives of both fixed and mobile cameras to quickly and easily retrieve, store and archive crucial digital evidence. Mobile speed enforcement cameras typical capture 16GB or 2 hours worth of data per day, and a typical operative will need to backup and store data from 3-4 cards per day. The StorDigital Systems GoPro™ simplifies the back office process of burning the CF card to Blu-Ray on one standalone device allows the operative to backup 3 CF cards simultaneously. The whole process is inline with continuity of evidence protocol and the burnt Blu-Ray discs are totally tamper proof." says Ranshaw.
For more information call Nic Ranshaw on +44 208 293 0777
About CD-Writer.com Ltd and StorDigital Systems Ltd
CD-writer.com Ltd (established in 1999) have quickly forged a market niche and are now regarded as one of the UK's leading independent suppliers of CD and DVD production systems. With a reputation built on service, value and great products CD-writer.com Ltd supplies many blue chip companies, financial institutions, government bodies and educational authorities. An extensive range of CD DVD duplicators, copiers and printers are on offer with systems from leading manufacturers including Microboards, Primera, Rimage, MFdigital. CD-writer.com Ltd also offers their own brand of professional StorDigital duplication systems including, high capacity robotic auto copiers and manually operated high capacity tower copiers.