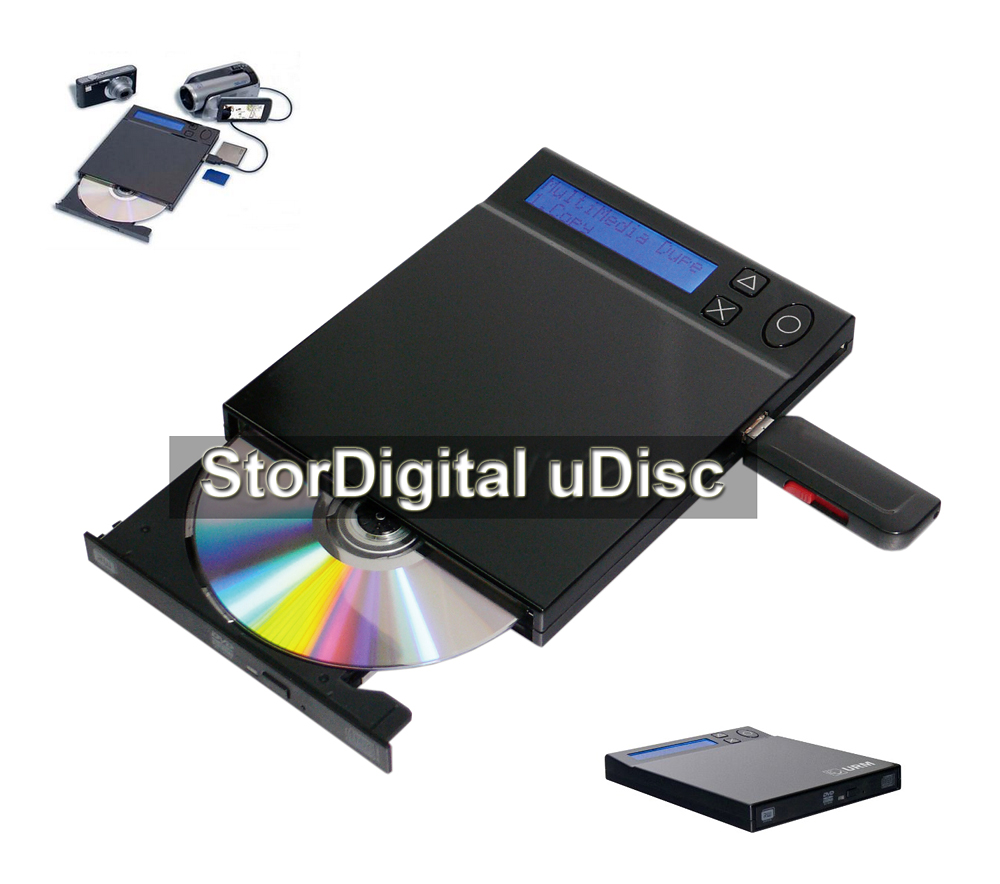 This remarkable new DVD CD burner from StorDigital offers everyone from Professional photographers to Police officers the means by which they can safely and securely extract and backup the contents of their flash memory devices direct to CD, DVD and Blu-Ray in the field without the need to use a PC.


StorDigital uDisc is a new portable device that supports the burning of current flash media formats direct to optical disc. In line with currenty continuity of evidence legislation the disc is then rendered tamper proof and submissable as evidence in court.


To find out how StorDigital Systems can help streamline your workflow call us on +44 (0)20 8293 0777.